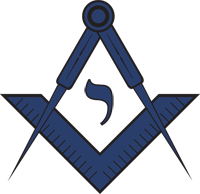 Interested in Learning about More Light in Masonry?
It is our mission to improve its members and enhance the communities in which they live by teaching and emulating the principles of Brotherly Love, Tolerance, Charity, and Truth while actively embracing high social, moral, and spiritual values including fellowship, compassion, and dedication to God, family and country.
There is a lot More.
While there is no Masonic degree more important than that of Master Mason, there is a long tradition—almost as old as Freemasonry—of "high degrees" that expand upon and elaborate the teachings and lessons of the first three degrees. The Scottish Rite degrees teach a series of moral lessons culminating in the 32°, Master of the Royal Secret. The Scottish Rite continues a Master Mason's education in many ways:
To join the Scottish Rite you must:
To Download a Petition:
Already a Member in Another Valley But Wish Affiliate With Us: